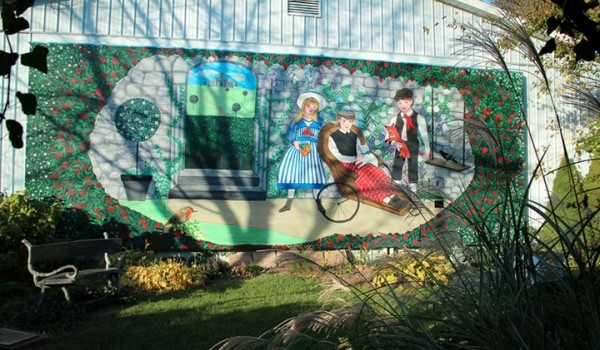 The Ray Richardson's Children's Garden is situated on a ½ acre plot located behind the KCCC High School. It represents a labor of love that has evolved over the past 15 years. Students from the Horticulture, Construction, Building Trades, and Metal Fabrication programs have all joined forces to construct and maintain this wonderful facility.
The Garden is home to many structures where little ones can launch their imaginations through play. Surrounding the various structures are calming fountains and beautiful landscaping making this an area of enchantment and delight for people of all ages.
We invite you to come and enjoy the Garden. Whether it is for a few minutes or a few hours, time spent in the garden can be a refreshing experience. The Garden is open May through October weather permitting. Hours of operation are 8:00 am – Dusk weekdays and 9:00 am –Dusk on weekends.
For more information please contact us at 740-397-5820.